Education & Groups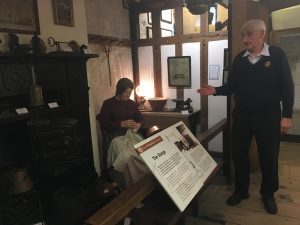 The Bayle Museum welcomes visits by schools and groups.  Group booking requests can be made on our website (link below) or by calling the Lords Feoffees office on 01262 674308.  Bookings should be made at least 14 days in advance of the visit.
Group and Education visits can be arranged for any time during the Museum opening hours or, by prior arrangement, on some evenings and during the out of season period.
Due to the nature of the Museum building and health and safety requirements, we cannot accept bookings of parties larger than 30 persons at one time, this is inclusive of teachers or guides.  Groups of more than 30 persons are requested to book consecutive visits with smaller groups.  A popular choice for larger groups is to separate and include a visit to the Priory Church.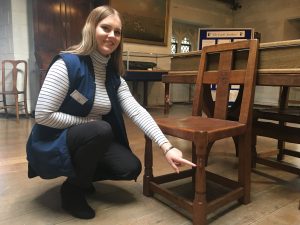 The required adult to child ratio for visitors is 1:6 for children age 8 and under, and 1:10 for children age 9 and over.  All group and school visits should have a minimum of 2 adults.
Please note the Bayle Museum is not responsible for insurance and risk assessments for any visiting group.  Once a group booking is confirmed, it the organiser's responsibility to ensure this documentation is in place and the Bayle Museum Admission Policy has been read and the terms will be adhered to.